TOMINEJO is more than an ecotourism project, it is the life's purpose of Gina Marcela and Luis Fernando, a couple of professionals from the Agricultural Sector, lovers of conservation and care for the planet. It all started in 2013 when they bought a farm in the north Caldas, municipality of Neira. There they began planting native trees with the aim of attracting birds and other species, as well as protecting water sources and the soil. 

Little by little they have seen them grow with great enthusiasm and have been able to appreciate their wonderful impact on the ecosystem by learning with them. In the year 2020 they decided to make a treehouse to be able to contemplate the forest up close and experience the magnitude of being immersed in it, and this experience had such an impact on them that they decided to open their doors in the year 2021 so that other people could feel like a bird in its habitat. 

In this way, Gina and Luis seek to transmit and empower the love for nature, leaving a seed of environmental responsibility in each heart that visits them. Tominejo has a wonderful human team made up of two families of 4 members each. All of them actively participate in the farm chores.

We are an experience of Ecolodge, Hotel, Rural accommodation, Glamping in Manizales, Glamping Eje Cafetero, Glamping.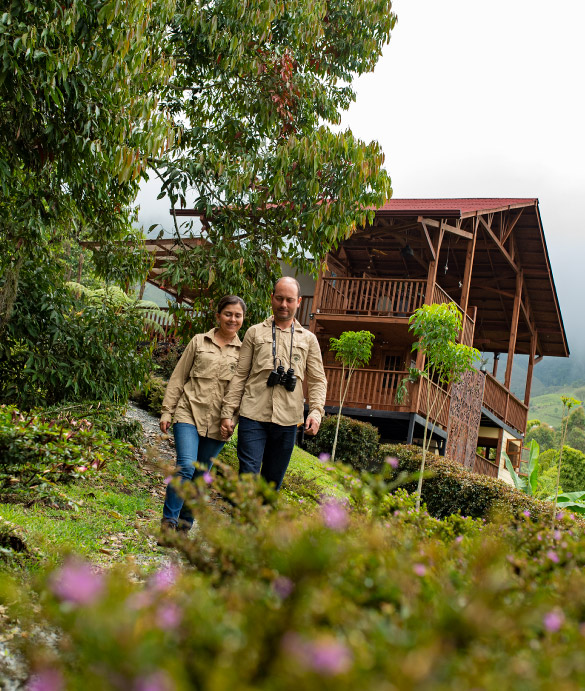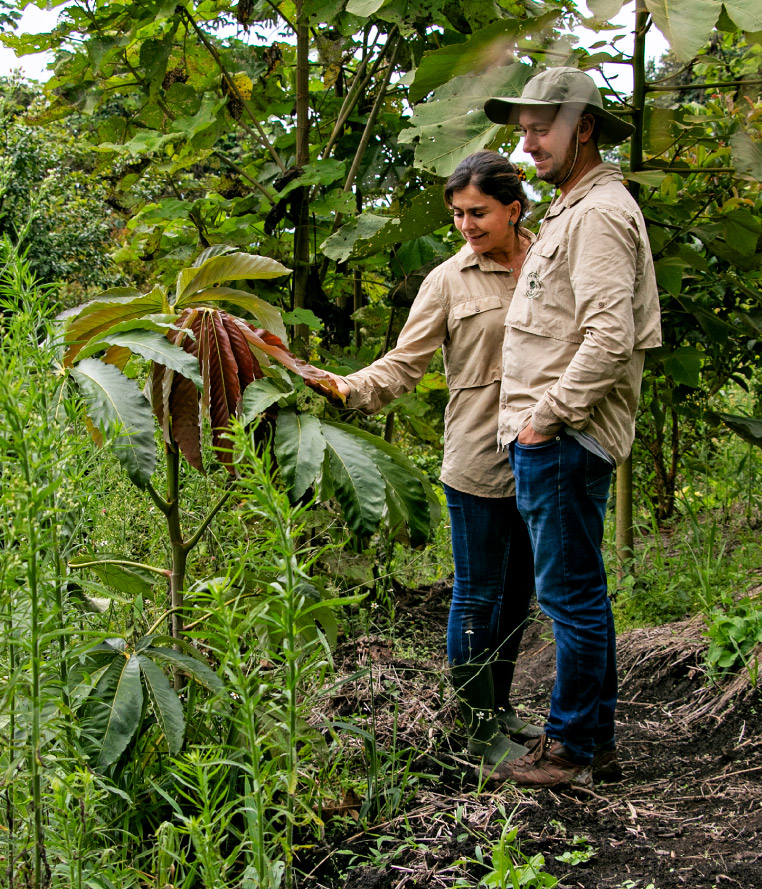 Social and environmental responsibility
Aware of the urgent need to environmental care, Gina Marcela and Luis Fernando have a native tree planting program on their farm (plant trees). They have currently reforested more than 70% of their land with more than 7,000 trees planted, converting the property that for decades was dedicated to livestock into a conservation zone that in the future will be an Andean Forest.
The purpose in Tominejo is to create a mountain forest - a green lung - that helps mitigate the impact of global warming. The capacity of these ecosystems to capture carbon is quite high (0.67 tones/hectare) and therefore they have a high impact in curbing climate change.
The people who collaborate with them in this process have learned with them to value and respect different ways of life and have understood that sustainability is the only way we must leave a promising legacy for future generations.
In Tominejo there is a great commitment to the environment, which is why the use of single-use plastics is limited, ecological paper is used, rainwater is used for cleaning and washing tasks, electric energy is used efficiently. with energy-saving lights and periodic reviews of the networks. The soaps and bathroom utensils are biodegradable, there are efficient septic tank systems with infiltration fields and the waste is properly managed in partnership with different foundations and the local sanitation company.