In Tominejo, the kitchen is handled through the "slow food" system, which consists of making use of current crops and local inputs and some grown in their clean agriculture garden; It is a balanced and fresh menu that seeks to nurture the well-being of its visitors and is prepared with great care by the farm's work team. Natural Healthy Food, Natural Food.
There is a vegetarian option, food restrictions are taking in the reservation process to select safe menus for visitors since the Ecolodge offers a single menu at different times of the day based on our local products and visitor restrictions.
In order for the gastronomic experience of its guests to be in accordance with their expectations and that logistics allow it, the following hours are offered for the dining room service:
Dinner: 6:30-7:30 PM
Breakfast: 07:30-9:00 AM
Lunch: 12:30-1:30 PM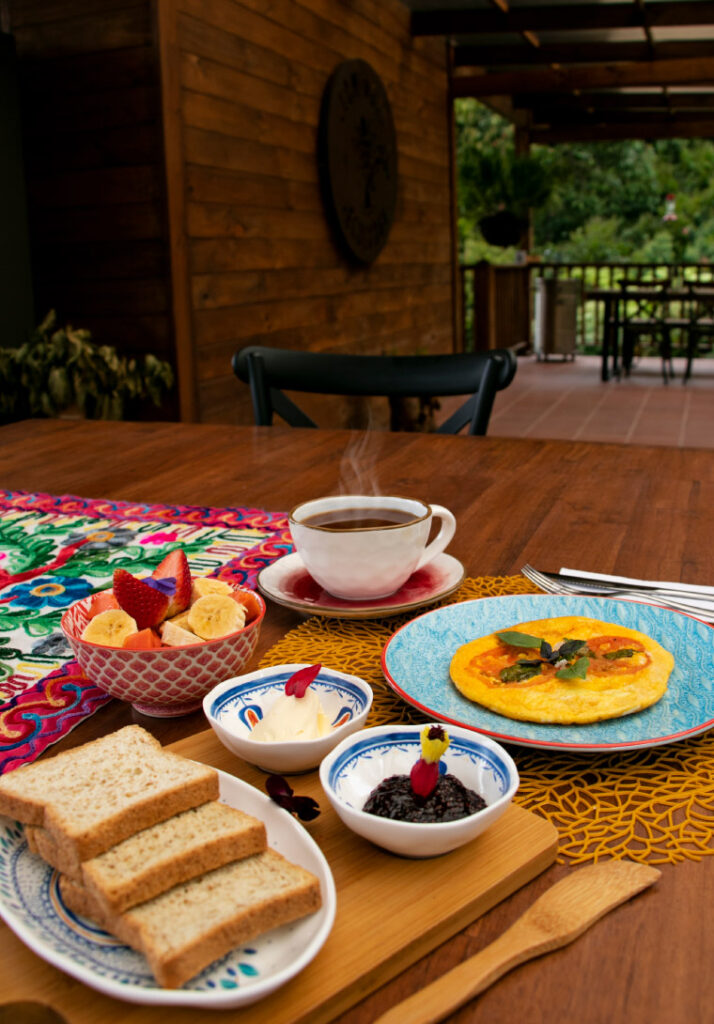 Tominejo is a place designed not only to enjoy as a couple, but also with family and friends. Its landscapes, its architecture, its vegetation, its cabins in the middle of the trees make it a very desired place to share, connect and consciously experience the present in perfect harmony with the environment.